19.02.2013
http://www.lefigaro.fr/mon-figaro/2013/02/19/10001-20130219ARTFIG00591-les-jo-d-hiver-a-sotchi-l-incroyable-pari-de-poutine.php
cet article est une traduction du New York Times:
http://www.nytimes.com/2013/02/07/world/europe/putins-vision-of-olympic-glory-meets-reality-in-sochi.html?pagewanted=all&_r=0
As with any enormous investment, there are risks. Just as Mr. Putin arrived with a government entourage and leaders of the International Olympic Committee, warm weather and a snow drought forced cancellation of world championship skiing and snowboarding events, set to start on Thursday.
Bizarre (...) l'on trouve des articles dans la presse sportive sur ces epreuves:
http://www.google.fr/search?hl=fr&gl=fr&tbm=nws&q=sochi+2013&oq=sochi+2013&gs_l=news-cc.3..43j43i400.1973.3835.0.4146.10.4.0.6.6.0.121.343.3j1.4.0...0.0...1ac.1.4WfUqESvEUs#hl=fr&tbo=d&gl=fr&tbm=nws&sclient=psy-ab&q=sotchi+2013&oq=sotchi+2013&gs_l=serp.3...14130.14130.1.14925.1.1.0.0.0.0.56.56.1.1.0...0.0...1c.1.3.serp.8tuyyE60pJE&psj=1&bav=on.2,or.r_gc.r_pw.r_qf.&bvm=bv.42553238,d.bGE&fp=c04e72ae0ed58e63&biw=1024&bih=513
http://www.leveil.com/Sports/2013-02-19/article-3179928/Kingsbury-a-son-passeport-pour-Sotchi/1
Grâce à une excellente note de 25,93 obtenue sur le parcours du Rosa Khutor Extreme Park, de Krasnaya Polyana dans la région de Sotchi, justement, il a remporté l'or lors de la dernière épreuve des bosses de la Coupe du monde sous la pluie et le vent, vendredi dernier.
Rien dans le NYT sur l'inauguration des équipements "indoors", la piste de bobsleigh et encore moins sur les épreuves de handisport:
http://www.skyscrapercity.com/showpost.php?p=100057055&postcount=1861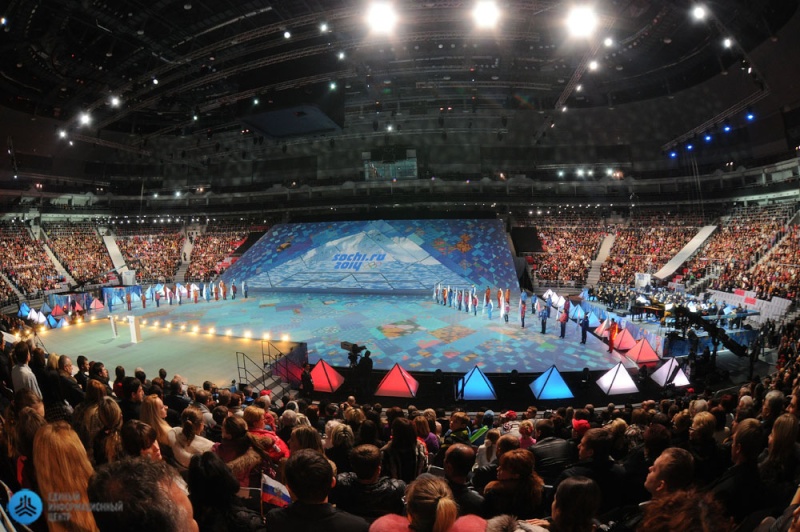 http://www.skyscrapercity.com/showpost.php?p=100253897&postcount=1880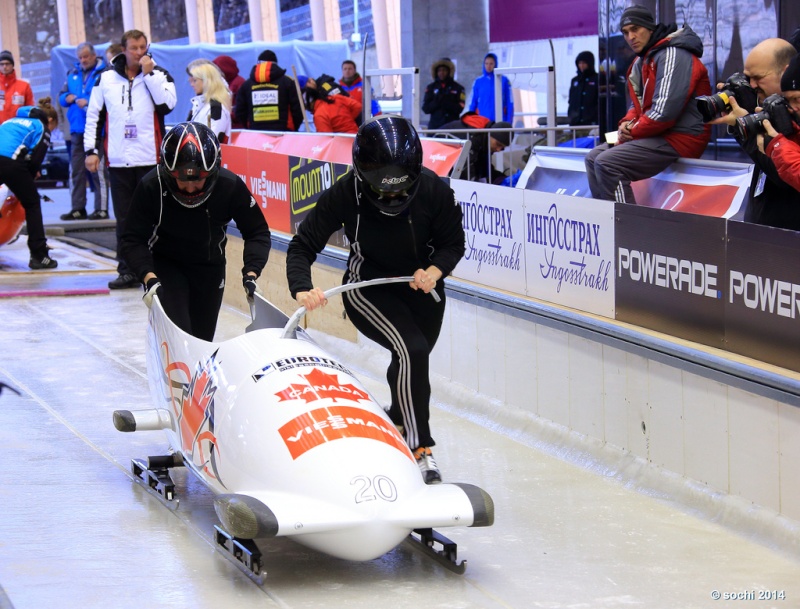 http://www.skyscrapercity.com/showpost.php?p=100313495&postcount=1881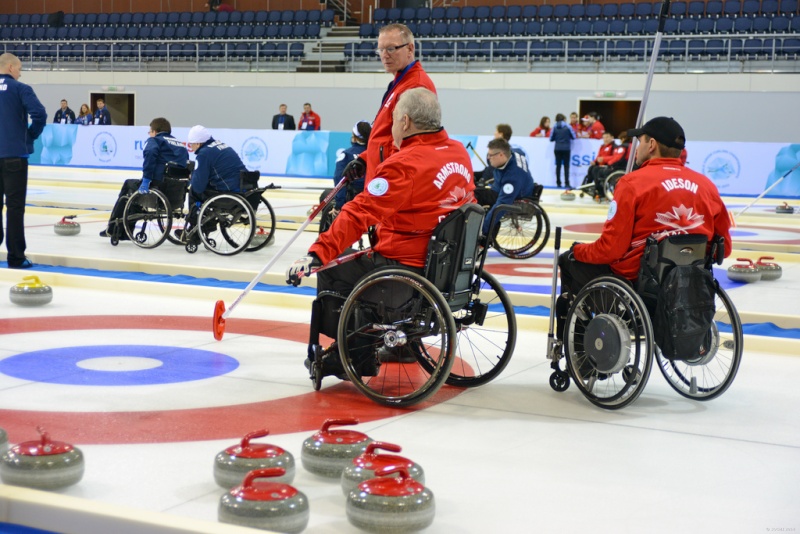 http://www.sochi2014.com/en/media/news/65942/
Bobsleigh and Skeleton World Cup Final Successfully Hosted By Sochi 2014

18 February 2013
On February 17, a significant Olympic Winter Games Test Event – the final stage of the FIBT Bobsleigh and Skeleton World Cup – successfully delivered by Sochi 2014 concluded at the Sliding Center "Sanki" in Sochi.

Over 65 Sochi 2014 Organizing Committee staff members welcomed all the guests and competitors in partnership with the International Bobsleigh and Tobogganing Federation (FIBT) and the national sports federations. More than 200 competitors fr om 25 countries were able to test out the venue, which is going to host the Olympic bobsleigh, skeleton and luge events in 2014.

The final stage of the FIBT Bobsleigh and Skeleton World Cup 2012/13 was the third international Test Event to be held at the Sliding Center "Sanki" by the Sochi 2014 Organizing Committee, following the International Training Weeks in luge (in November 2012) and in bobsleigh and skeleton (in February 2013).

Among those who tasted victory on the Olympic track were Martins Dukurs (Latvia) and Noelle Pikus-Pace (USA) in the skeleton, Sandra Kiriasis (Germany), Beat Hefti (Switzerland) and Oskars Melbardis (Latvia) in the bobsleigh. The athletes who triumphed in the 2012/13 World Cup, following the competitions that took place in Sochi, were the skeleton riders Martins Dukurs and Marion Thees (Germany), and the bobsledders Lyndon Rush (Canada), Kaillie Humphries (Canada), Alexander Zubkov (Russia) and Oskars Melbardis.

On the 19th February, the final stage of the Luge World Cup will get underway at the Sliding Center "Sanki", which will be last of the international Test Events to be held there in the current winter season.

The Test Events in bobsleigh and skeleton were held with support from two Sochi 2014 Partners, Coca-Cola and Ingosstrakh.

Dmitry Chernyshenko, President and CEO of the Sochi 2014 Organizing Committee, marked:

"The FIBT Bobsleigh and Skeleton World Cup is the first time that the Sliding Center "Sanki" has hosted such a prestigious international tournament. The pre-Olympic Test Event was held in weather conditions that were highly irregular for this time of year and therefore not straightforward in organizational terms, but our team's planning and hard work ensured Sochi 2014 helped deliver a world-class event. A particular thank you is given to the team of professional Russian and international ice-makers whose skill ensured a track was prepared that successfully passed the test and earned a lot of plaudits from the athletes. I would like to thank everyone who competed in the World Cup, providing a great sporting spectacle wh ere the battle for honors was entertaining and highly competitive."

Oskars Melbardis (Latvia), World Cup 2012/13 winner in total (two-man + four-man bobsleigh): "It was an interesting week that was lucky for the team of Latvia. Our victory is an outcome of the tough season, so it's a happy day for us. We have managed to use our chance. The track is very good, we can show high speed on it, we didn't have any problems there."

Alexander Zubkov (Russia), World Cup 2012/13 winner in the four-man bobsleigh: "We had a very good support here, competing at home is really nice. I would say that support was 100%, thank you!"

Thomas Florschütz (Germany), two-time silver medalist of the Bobsleigh World Cup Final in Sochi: "I feel comfortable at this track, and results speak for themselves. I am looking forward to the Olympics with good motivation, and I plan to achieve much there."

Chelsea Valois (Canada), bronze medalist of the Bobsleigh World Cup Final in Sochi: "It's really hard to have a World Cup race post Worlds [World Championships] but at the same time it's a lot easier, and it's on the Olympic track. I am excited to come back here next year."

John Daly (USA), skeleton: "I like the track, it's challenging. It's not dangerous, it's very safe but it's tricky. Overall, you feel safe if you are fast, it's really fun."

John Fairbairn (Canada), skeleton: "I really like the track, it's a very technical, tricky track. I think it is going to make a really great race in a year. The venue is beautiful, it's good for the athletes, there is an awesome warm up area at the top."

Lucy Chaffer (Australia), skeleton: "The venue is fantastic, it's something like no other. There is an undercover area to warm up, it's fantastic. You won't have problems with snow here as the track is fully covered, it's got good access to coaches and support staff who are watching and filming, which is really-really good. There are lots of people helping, everything seems to be running pretty well."

Cassie Hawrysh (Canada), skeleton: "The track is a lot of fun, actually. It's a high-speed track, there are short transitions, so you don't have much time to think between corners. I find it very interesting to make sure you are on the right line, it's really technically difficult."

Elizabeth Yarnold (Great Britain), skeleton: "It's a really fun track, I really enjoyed but I wish I could do hundred more runs on it, though. It's quick transitions, not at all time to think, it's a kind of like Whistler in that way. I am really impressed, the structure of the track is done really-really well. It's also being covered which is important for us to know that it'll be dry and warm. I think the track is fantastic. I can't wait till the Olympics."

Notes to the Editor

Sliding Center "Sanki" in Sochi is the only track in the world that has three negative slopes. There are no more than 20 tracks of this kind throughout the world. The Olympic track winds its way across the northern slope of the Aibga Ridge, protected from the sun's rays, in the village of Krasnaya Polyana. The overall length of the track is 1814 meters, 314 meters of which is taken up by the braking area. The maximum speed is about 135 km/h. The track replicates the existing relief in the local area to the greatest possible extent, with its highest point being located at 836 meters above sea level and its lowest point at 704 meters. The athletes' security is ensured by a radius of turns and three negative slopes, which slow them down.
Krasnaya Polyana le 24 et 25 Février: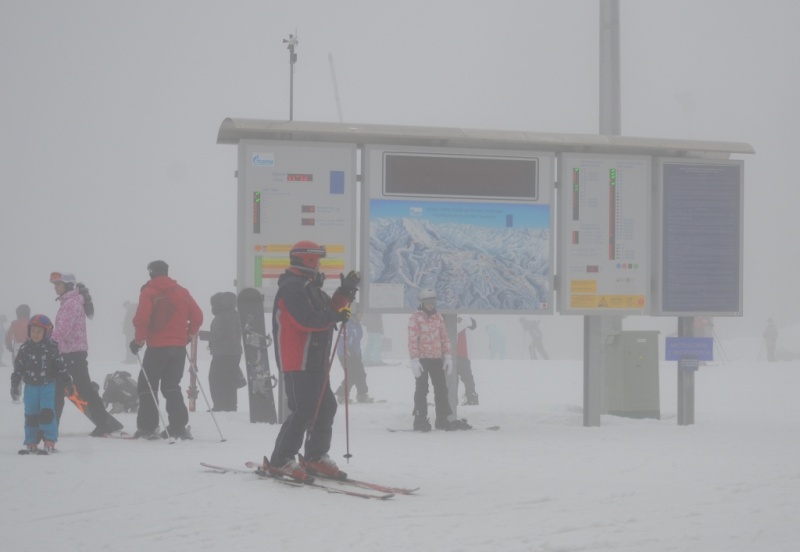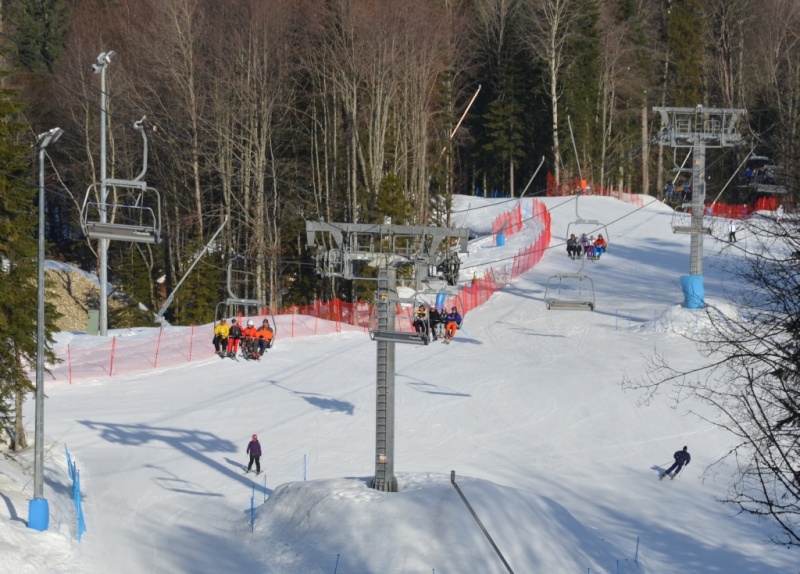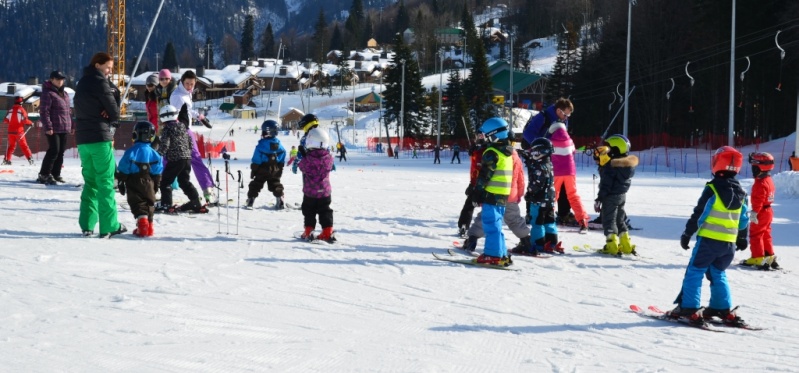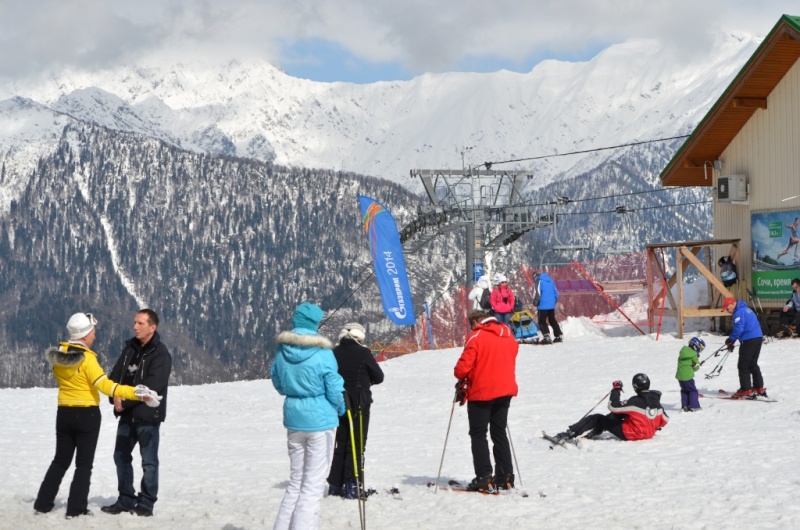 ---
Permission de ce forum:
Vous
ne pouvez pas
répondre aux sujets dans ce forum